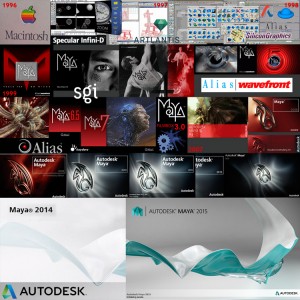 My name is Diego Viezzoli and I'm a Character TD, and a Pipeline Developer on Maya software for medium to large animation studios.
I have seventeen years of professional experience working on short films, cgi bids, commercials, television series, animated feature movies.
At the very beginning I was a generalist and moreover an hard surface modeler. At the Pool factory in the first five years of my career I had the chance to learn a lot, the small company grew up quickly from three to thirty people, it was amazing. I've been involved in many roles but in particular I've started to learn the art of character rigging directly from some professionals coming from the united states, so I've become a rigger thanks to Giancarlo Lari, Filippo Costanzo, Peter Greenstone and Brad Blackbourne, in the company founded by Flaviano Pizzardi and Franco Tomassi.
I've taken part of a long series of television commercials always with small but well organized teams. More or less I've worked with the same group of talented artists across different companies, that's why at one point we have decided to build together a new company the Justeleven. It was very exciting, and it tested me also for different roles, I did always my specific activities like character rigging, a bit of lighting and compositing, but with a new attention for new things like bids, management, budgeting.
Anyway in 2007 I was looking for something else and I was recruited by Framestore-CFC London to join the rigging development team of "Tale of Desperaux" feature film. It was the first fully animated movie of this large company, and for me it was an amazing opportunity to start again to learn! In details I've developed the body deformation pipeline for all the characters. It was great to collaborate at a such big project, never before this experience given to me the chance to focus the appropriate amount of time to build something complex and beatiful. Definitely it has changed my way to work on characters, and overall my approach to cg production, with more attention on workflow matters.
After this show I've come back in Italy at Rainbow CGI company, from the end of 2008 I've worked in this animation studio to improve the character's rigging tools and the general workflow in every new production. In the last five years I was responsable for the Maya and Nuke production pipeline builded over the years and always kept alive and updated for new shows (and new Maya\Nuke versions) every year.
In the 2015 I've taken a little break and I worked eight months again in London, as Software Developer for The Moving Picture Co, driven by the Disney "Jungle Book" production. MPC is one of the global company leaders in VFX for over 25 years and I really appreciate this new experience in the visual-fx world.
Now I'm back in my hometown, again in Rainbow CGI trying to beat new production challenges in the globalization scenario.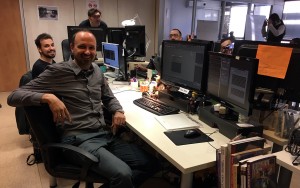 I'm on IMDB with some movie credits, and on LinkedIn with my full professional career, and here it is my english resume ( acrobat .pdf ).